One of our readers recently messaged us saying, it's not the weekend until the Evoke newsletter has landed in my Inbox. We were flattered to be associated with weekend revelry. It's not about clogging your Inbox, it's about, as Maria Kondo would say, sparking joy – the joy of industry intel, relaxing reads and spreading thought-provoking ideas.
This week is no exception to the rule. Our top line news sees our MD, Leah Tedrow gearing up for a talk at the upcoming World Business Angels Investor week. She will be moderating a discussion on how 'Digitization will future-proof MENA's Gulf economies'. More details below on that one. And we also give you a brief overview on a legendary pop artist, Peter Max – the what, why, where, how etc. is not to be disclosed at the moment. We just wanted to sprinkle a bit of his magic as a teaser to what is to follow, oh so soon.
Our 'Shaping Tomorrow' section is especially rammed with important info, including the report on Facebook and their glaringly obvious digital advertising. Have a look at the infographic which take the most prominent platforms in a side-by-side look at the ad visibility.
In 'Diversions' we're bound to a Bond theme now that No Time To Die is upon us. It's a contentious conversation, but who would you say is the best Bond of all time? (cough* Timothy Dalton, not Daniel Craig *cough). And we loved reading the Psyche article on how to cultivate a skill out of being alone with your thoughts. The premise of the piece sits on the idea that thinking can be rendered more enjoyable simply by boosting people's intentions to use their thoughts towards pleasure. Intrigued? Hop on down for the full read.
And as we are in an extra exploratory mood this week, our quote for this newsletter comes courtesy of Christopher Columbus with some sage words on journeys vs. destinations.
May your weekend be suitably extra!
Team E.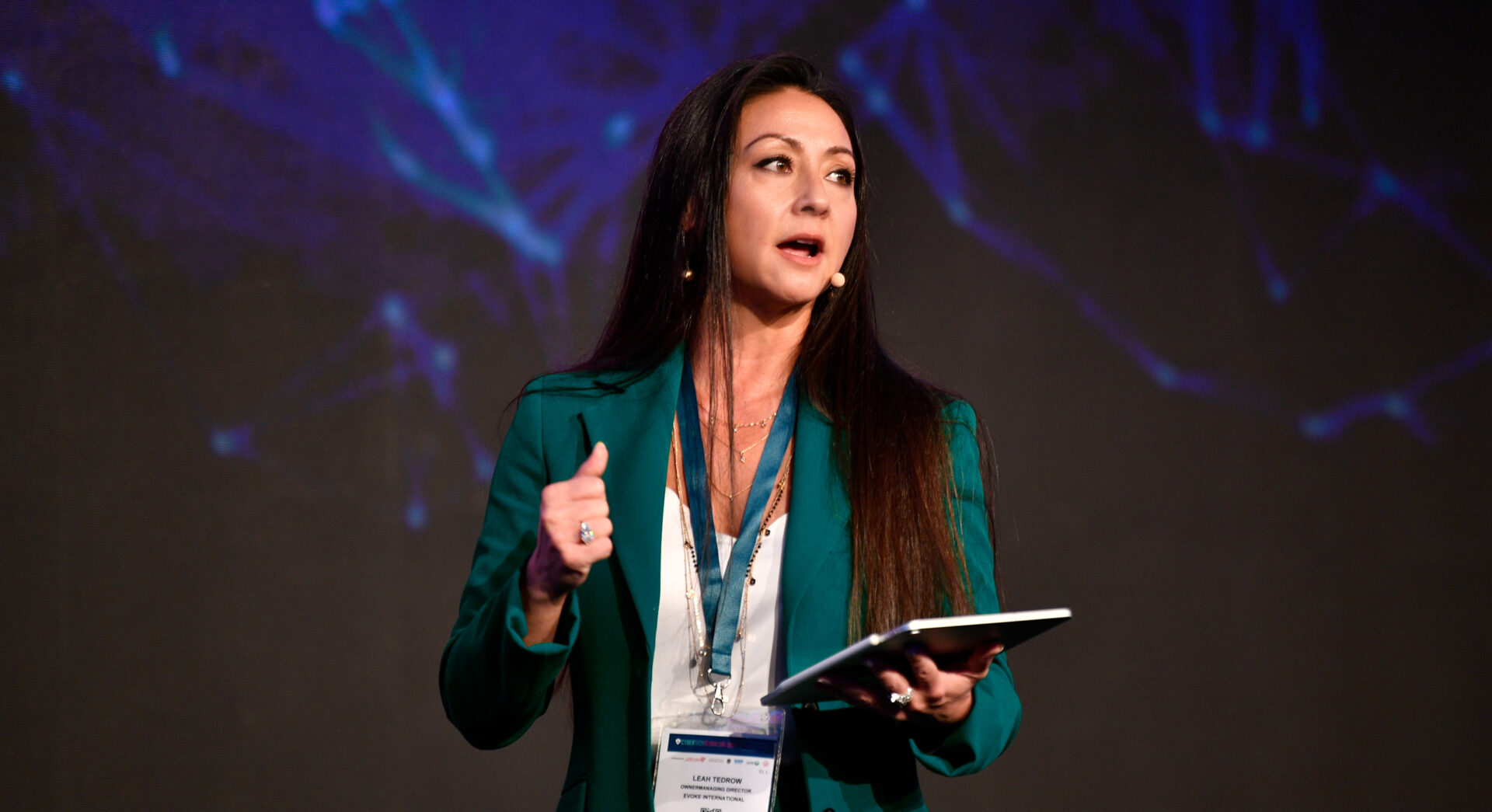 World Business Angels Investor Week

 

Our MD, Leah Tedrow is gearing up to moderate a roundtable in a few weeks! As an affiliated partner of the G20 Global Partnership for Financial Inclusion, the World Business Angels Investment Forum coordinates the World Business Angel Investors Week, which is happening between 18-24th October 2021 at Expo 2020.




World Business Angel Investors Week is envisioned as a great platform where all stakeholders pause to assess their fast-paced journey, to analyze why and how we should leverage angel investment as a must-have financial tool for boosting economies, and to reiterate how entrepreneurial ecosystems can create more jobs, more wealth and more social justice in co-operation with key players in early-stage equity markets. It is celebrated every third week of October, under a global theme. The Week will be hosting more than 70.000 delegates from 71 countries.




This week-long event is an open platform for connecting, learning, sharing, exhibiting inventions and innovations, and exchanging know-how that promotes entrepreneurship and angel investment ecosystems. World Business Angel Investors Week is a great platform from which to campaign for solutions to critical issues of early stage equity and capital markets and other worldwide concerns at the United Nations, the European Union and in G20 countries and regional and local economies.




Leah will be at the helm of the 'How Digitization will future-proof MENA's Gulf Economies' discussion on 23rd October at 5pm Dubai time. We will of course be sharing it with you post talk.

 

 
The OG Pop Art Pioneer You've Probably Never Heard Of But Should Know.
Before we tell you about Peter Max – there is a very important reason we are spilling the tea on this preeminent pop art artist – but we can't reveal the reason just yet. We just wanted to impart some knowledge from the art world, just because it's cool to do that.
Peter Max is German-American pop culture icon who revolutionized the concept of modern art in the U.S. He is a graphic artist known for his psychedelic style of painting and use of bright, vibrant colors. Regarded as one of the most popular among all living American artists, he played a significant role in shaping the way contemporary America views art. As a child, he traveled all around the world with his family and was exposed to various exotic locations in Tibet, Africa, and Europe before finally settling in the U.S. He began his artistic career in the 1960s by opening a small arts studio with his friend. He developed a unique style of art combining antique photographic images, bold colors, and collages. His studio became very popular among business houses and his art was soon appearing on posters and walls of the colleges in the U.S. He incorporated into his paintings elements of astronomy—a science he had a deep love for—and ushered in the 'Cosmic 60s' period which was characterized by psychedelic, counter culture imagery. He became very famous for his unique symbolism and expressionism and his art works appeared on several television commercials which made him a national icon. He is a vegetarian and a strong supporter of human and animal rights, and has dedicated several of his paintings to these causes.
There you have it – a starter pack on Peter Max. That's all we are going to say...
We're always on the look out for dynamic change makers, disruptors and new information to fuel our own dexterity and creativity. So, this section sees a few of our recent picks on how the world's outlook is changing. We hope these little nuggets will help you land on that 'aha!' moment you were looking for!
We know everyone says it's not all work, it's about play, too – and as much as we don't want to sound like a broken record, there is truth in the truism. Like we said earlier, we are all about ingesting the complex and the trivial in equal measure. In fact, we love nothing more than thinking deeply about the more 'playful' things in life. Read ' em and ponder away.
The Key To A Better Garage:Hooks
You can keep your floors clear and your tools organized with thrifty and versatile hooks.
Who's The Best James Bond?
With the new James Bond film, No Time to Die out, the debate that has raged amongst fans of the fictional British spy for decades is, who's the best Bond?
Being Alone With Your Thoughts Can Be A Skill
As humans, we possess remarkable minds that can reflect on the past, process the present, and even make forecasts about the future.
Persistence where there is resistance can lead to a whole bunch of possibilities. Columbus knows.
"By prevailing over all obstacles and distractions, one may unfailingly arrive at his chosen goal or destination."
And in this week's edition of otherworldly wonders.
Be still our beating heart.